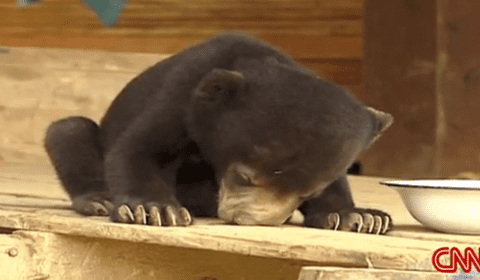 It's about that time of the day when everyone needs an injection of cute. Well, here it is: a bear cub trying to keep his lids up.
Even I, a known curmudgeon who typically balks at the use of cute animals for content, let out an audible "awwww". What can I say? I've always have had a soft spot for bears, and this one is too darn cute not to share.
Watch him try to keep his head at attention AFTER THE JUMP.