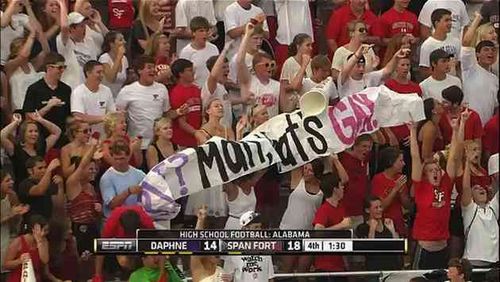 While tonight was all about the Convention, there was plenty of news earlier today.
Bill Clinton created must see television at the Democratic Convention last night. The former President gave a fiery and impassioned plea for Obama's re-election. If you missed the speech and want a recap of some important points, check out this link. Halfway around the world, Hillary was moved by her husband's words. Who else misses Clinton's presidency? 
This will probably come as news to pretty much no one but Alabama doesn't seem like the best place to be gay, at least judging by the gay bashing going on at high school football games. Pretty gross guys. Needless to say everyone had pretty strong opinions about this heavily commented-upon post. In other disturbing news, the four U.S. Marines arrested for beating up a gay man were released on bail today. It was very disturbing that an Australian Christian leader said that being gay was worse for your health than smoking, but at least the Prime Minister's response was appropriate. 
Great news! Chloe Sevigny just made a new video about what she likes to read.
Downton Abbey is about to return (finally), along with some gay intrigue. Just when it seemed they had forgotten about Thomas' storyline it's been resurrected. Lady Gaga showed off her new "ArtPop" invention on YouTube.. Also an odd accent. Remember Chris Daughtry? Well he got ripped!
Lastly, if you're gay and like to skydive, do it like this!