The Conventions have come to a close and if you missed President Obama officially accepting the nomination last night in Charlotte, here is the full speech. Also, Vice President Biden's remarks. After four days of speeches it became quite clear that the LGBT community is very welcome in the Democratic party.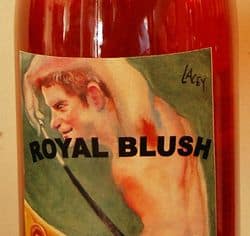 One of the more contentious moments of the DNC was the vote over the reinstatement of the word "God" into the party platform. Check out Jon Stewart's take on the chaos. 
With the debates over, the Romney campaign has announced that they are going on an advertising blitz. They will be running a bunch of new spots in eight battleground states. Romney has taken heat over the fact that he neglected to mention the troops in his speech at last weeks GOP convention. Questioned about it today Romney said that he didn't think it was important. Make of that what you will. 
Clint Eastwood continues to talk about his dislike for President Obama. He also mentioned that he only decided on what he was going to talk about fifteen minutes before his now infamous Convention speech.
The MTV Video Music Awards made the ill-advised decision to go up against Obama's speech last night. It was a rather uneventful show, but host Kevin Hart drew attention by taking time to praise Frank Ocean for coming out. The NFL may be just as difficult a place as the rap or R&B world to be gay but Brendon Ayanbadejo of the Baltimore Ravens will not stop supporting gay rights, no matter who tries to silence him.
In music news Michael Stipe is really not pleased that Fox News has been using an R.E.M. song. Also P!nk just released her new single, check it out here!
Finally, a combo of a nude Prince Harry and wine? Score!