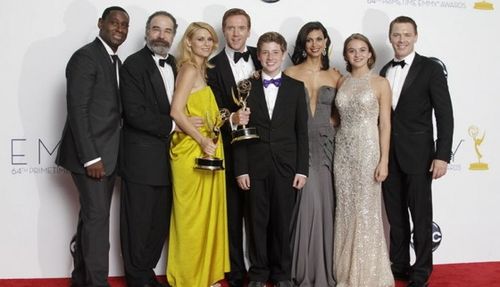 BY SAM GREISMAN
A look back at today's big stories
ENTERTAINMENT
Everyone's favorite TV Stars gathered for the Emmys last night and Chick-fil-A was the butt of a few jokes. As for the awards, Modern Family came away with it's third Outstanding Comedy Emmy and there was a changing of the guard in the drama category as Homeland supplanted Mad Men as this year's Emmy darling. The freshman show also grabbed awards for Lead Actor and Lead Actress. Jullianne Moore and Game Change were the big winners in the TV Movie/mini-series category. 
**
ELECTION 2012
The Romney/Ryan campaign may be one that does not seem that friendly toward the LGBT community. However, Paul Ryan's view on the idea of a reversal of DADT would seem to go against their anti-gay vibe. 
Looking for a laugh? Check out this compilation of Romney's funniest "jokes" in the Obama campaign's new ad. 
**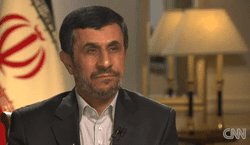 WINGNUTTERY
Iranian President Mahmoud Ahmadinejad is in the United States for the UN General Assembly and sat down with CNN's Piers Morgan. Yes, Ahmadinejad still hates gays. 
And Brian Brown, President of the anti-gay National Organization for Marriage (NOM), is very confident that the Supreme Court will not hear the Prop 8 case.
**
MARRIAGE EQUALITY
Unfortunately it seems that anti-gay wingnuts may be close to accomplishing a victory in Minnesota, where a ban on gay marriage is currently leading a tight race in the polls. 
**
GAY FUN
Looking for a place to go with your boyfriend? Why not swing by Atlantic City?
**
VIDEO OF THE DAY
Check out this eerily beautiful video of a hybrid rocket combusting.