OPM Director John Berry profiled in Washington Post's Style section.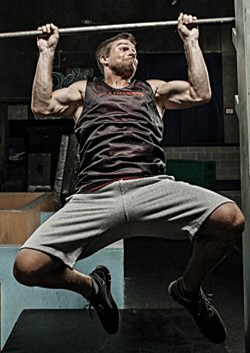 Stephen Amell shows how the Arrow stays in shape.

Lindsay Lohan arrested for hitting a man in NYC and leaving the scene of the accident.

Meanwhile, Dina Lohan makes an embarrassing and disastrous appearance on Dr. Phil.

Fight Back Colorado targets anti-equality lawmaker Jefferson County Rep. Robert Ramirez with mailer: "The group formed in June with the goal of helping defeat Republicans who oppose civil unions." Group's website, and here's the mailer.

Oscar nominations move to January 10:
"The major change is that the Oscar nominations will now be announced on January 10, three days before the Golden Globes. On the plus side, Academy voters will now have a longer window in which to actually see films."

White House won't comment on Prop 8 litigation, Supreme Court status: "In response to a question from the Washington Blade, Carney deferred to the Justice Department on whether the White House wants the high court to take up the case as a way to obtain a national ruling on same-sex marriage, or, as the plaintiffs have asked, let the ruling from the U.S. Ninth Circuit Court of Appeals stand to allow gay couples in California to marry immediately. 'That's quite a question and I will ask you to direct it to the Justice Department,' Carney said. 'I'm not going to make policy toward Supreme Court cases from here.'"

Ke$ha reveals the name of her album.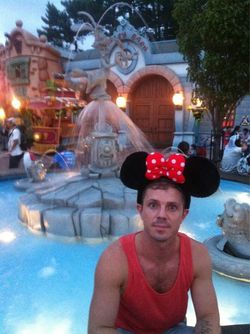 Jake Shears is all ears at Disney Tokyo.

Gay love triangle behind Hollywood sign decapitation killing? "…while Los Angeles Police Department investigators have said little since Medellin's remains were found Jan. 17, a search warrant affidavit obtained by THR reveals that they have focused on the victim's boyfriend, Gabriel Campos-Martinez."

Ryan Murphy: "I am the male Lady Gaga."

Rep. Jim Jordan (R-OH) supports reinstating 'Don't Ask, Don't Tell': "We'll look at guidance from our military, but I'm certainly supportive of going back to the previous policy."

University of Louisiana at Lafayette rejects gay fraternity: "On Thursday Sept. 13, SFGN learned that the university ended those dreams with his rejection of the fraternity's constitution.  The fraternity would have been the first of its kind in Louisiana, with its primary goal of offering students who are questioning their sexuality, or oppressed as a result of it, a place where they can find support while they maneuver the regular obstacles faced by not only all students, such as leaving home for the first time and loneliness, but also bigotry and hate from students who might otherwise discriminate against them."

Shangela and Jenifer Lewis are doing a web series together.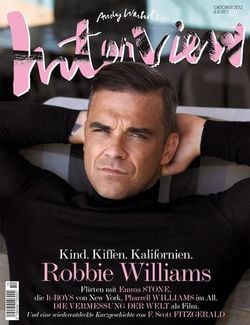 Robbie Williams cleans up for Germany's Interview magazine.

Rupert Everett defends gay dads comment: The good news on this is I'm not applying for any sort of public office. I'm just an individual with my own life and the things I want to do myself. I'm not against anybody doing anything… I'm not one of those people who wants to say, 'Oh no, you can't do that, you have got to pull the clocks back'. Just I, personally, feel like that… I have loads of friends, gay friends, with children… I am not big into marriage, straight or gay, to be honest. I am very out of kilter with the rest of the world, I realise."

Nate Silver: GOP Senate hopes slipping. "But the odds of a favorable overall outcome for Democrats have increased in recent weeks. The forecast model now gives them a 70 percent chance of controlling the chamber, either by having at least 50 seats and the presidency, or 51 without it."

Oklahoma District Judge Bill Graves cites Bible, DNA to deny transgender people a legal name change: Graves: "A so-called sex-change surgery can make one appear to be the opposite sex, but in fact they are nothing more than an imitation of the opposite sex . . . To grant a name change in this case would be to assist that which is fraudulent. "It is notable that Genesis 1:27-28 states: 'So God created man in his own image, in the image of God created he him; male and female created he them. And God blessed them, and God said unto them, be fruitful, and multiply, and replenish the earth …' The DNA code shows God meant for them to stay male and female."