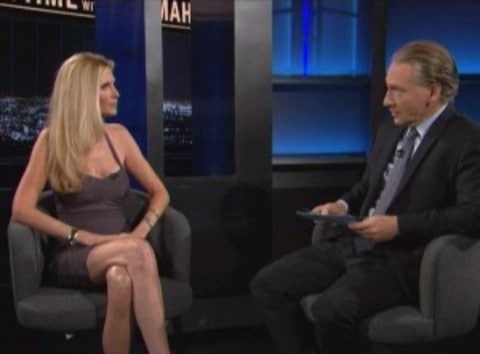 Bill Maher was more than happy to debate conservative author Ann Coulter on his HBO show last night, and she was more than happy to bring her best, brightest theories, like the idea, the basis for her latest book, that racism is over here in the United States.
Watch her attempt to convince her host of something so obviously not true AFTER THE JUMP.
Maher also spent some time last night picking apart the 34 various calamities anti-gay group Focus on the Family claimed would come to fruition should Obama win in 2008, including their fears that abortion would be free on demand, guns would be seized, the Boy Scouts of America would be abolished and the pledge of allegiance would become a thing of the past. None of those things happened.
Watch Maher and Coulter's exchange AFTER THE JUMP.