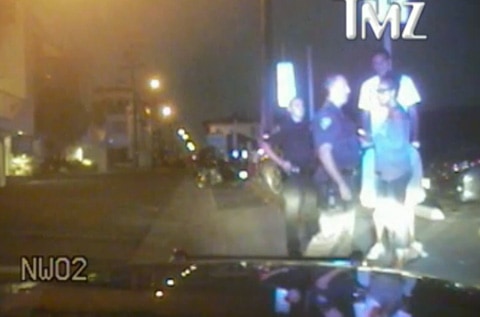 Los Angeles Clipper forward Matt Barnes apologized after TMZ posted a video of his arrest last July which shows him calling a police officer a "f**king faggot".
"I would like to apologize for the unfortunate language I used.  I know that certain words are extremely hurtful. I meant absolutely no disrespect to anyone.  This comment, spoken in the heat of a difficult moment, does not accurately reflect my actual point of view."
TMZ reports: "As we first reported, Barnes and the cop clearly had beef. The same officer stopped Barnes twice before and waited nearly 2 hours in a Manhattan Beach, CA parking lot last July for Barnes to leave a restaurant — then arresting him for driving on a suspended license and resisting arrest (see dash cam video below)."
Watch the video, AFTER THE JUMP…