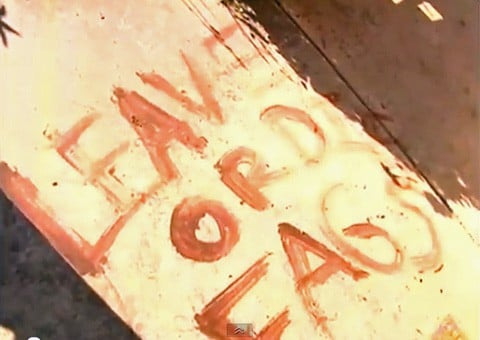 Joshua Harrison and Jeremy Jeffers, a gay couple in Clarendon, a town of about 2,000 people in the Texas panhandle, say they woke up to find a message reading "Leave or Die Fags" painted on their front porch. The couple says they noticed a change in town attitude toward them after an inflammatory ad about the "homosexual movement" written by a pastor appeared in the local paper, ProNews 7 reports: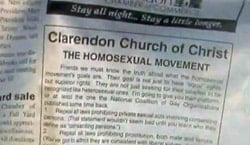 The couple said that after a newspaper advertisement ran in late September, residents started treating them differently.
"It's funny that two weeks after this article comes out in the newspaper that people in town are starting to be rude to us and then we get out front porch vandalized," Harrison said.
The newspaper advertisement was published in the Clarendon Enterprise. Written by Clarendon Church of Christ Pastor Chris Moore, the ad depicted the alleged platform of the 'Homosexual Movement.' In the ad, Moore used the National Coalition of Gay Organizations as his source. A Pronews 7 investigation found virtually no information on the coalition other than it was a convention from 1972 — 40 years ago.
The ad listed seven bullet points that warn residents about the homosexual movement, including a line that said "Folks, don't be fooled, the 'gay' agenda isn't about 'equal' rights for gay couples. Their agenda would force everyone to compromise their values, make our children legal prey for pedophiles."
The couple says they are now fearing for their lives and are considering moving away.
Watch an interview with the couple and the pastor, AFTER THE JUMP…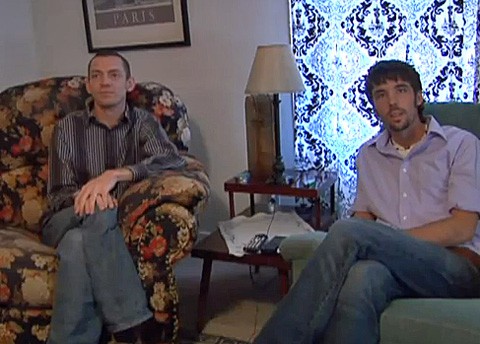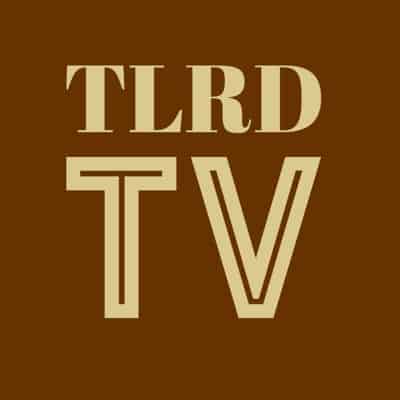 And here's raw video of the couple's interview: