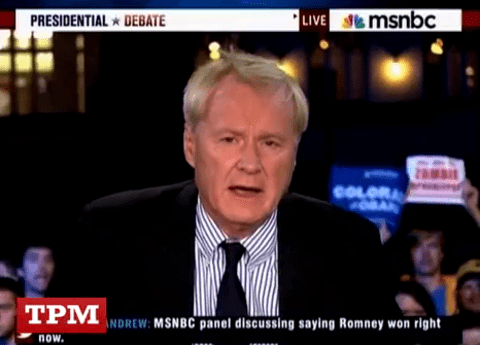 Saying President Obama simply "endured" the debate, head down, shoulders slumped, and that Mitt Romney was on stage for a fight, MSNBC host Chris Matthews excoriated the commander-in-chief for a lackluster performance during last night's face-off.
Rather than keeping himself isolated in the White House, removed from actual debate, Matthews said Obama needs to spend more time watching cable news, specifically his and his colleagues' shows.
Watch Matthews let loose AFTER THE JUMP.