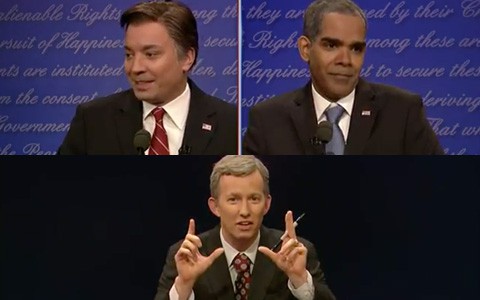 Jimmy Fallon piles on Jim Lehrer's performance as this week's debate moderator.
Watch, AFTER THE JUMP…
In related news, Lehrer has released a statement about his performance:
"I thought the format accomplished its purpose, which was to facilitate direct, extended exchanges between the candidates about issues of substance. Part of my moderator mission was to stay out of the way of the flow and I had no problems with doing so. My only real personal frustration was discovering that ninety minutes was not enough time in that more open format to cover every issue that deserved attention."