Bishop Gene Robinson to speak about marriage equality in Portland, Maine.

Activists campaign to save one of London's oldest gay pubs, The Queens Head.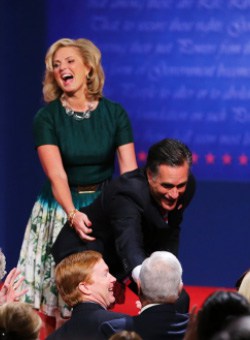 Dan Savage's caption contest: "Apparently you can stick a round peg into a square hole."

VIDEO: Honey Boo Boo "falls asleep" to avoid a Dr. Drew interview.

Focus on the Family President Jim Daly says gays are in "pain" and are at battle with "the creator of the universe."

Ellen DeGeneres on the possibility of a Romney presidency: "Well, I am certainly hoping our president stays put," DeGeneres said on the red carpet before the Kennedy Center event. "If you're a woman, you should be very, very scared of that, for many reasons," she said. "And obviously as a gay person he doesn't believe in me having the same rights, so of course I'm not happy about that."

Politico: The battle for 7 states. "The main battlegrounds: Ohio, Iowa, Colorado, Virginia, New Hampshire, Florida and Wisconsin. The late inclusion of Wisconsin on this list reflects a bet by Romney — buoyed by some polls showing an opportunity for him there — that he can turn a state that has not voted for a Republican presidential nominee since 1984."

Clark Kent quits the Daily Planet to start a blog.

Beyonce and Jay-Z's request to trademark the name of their daughter Blue Ivy denied.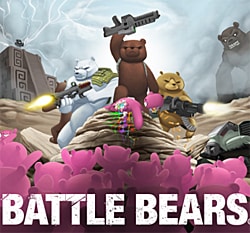 Battle Bears peddling thinly disguised homophobia to preteen boys?

Boston Globe endorses gay Republican Richard Tisei over pro-LGBT Democrat John Tierney: "Had US Representative John Tierney not been weakened by a controversy that grew out of his brother-in-law's illegal offshore gambling operation, voters in the Sixth District might well have returned him to Congress term after term without feeling much dissatisfaction."

Check out this list of ugly anti-gay tweets from Cardinals fans after the SF Giants won the pennant last night.

Skyfall premieres in London.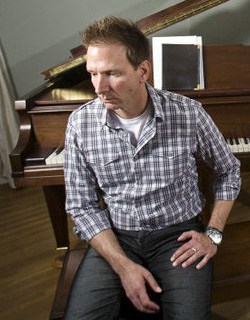 Kansas church keyboardist Chad Graber booted for being gay.

Photo: Obama greets Romney's grandson.

Photos from the NYC Halloween dog parade.

Sign war happening in Hutchinson, Kansas over a gay rights ordinance: "Raigoza says some members of the New Harmony Baptist Church have reported their yard signs missing as well. He blames gay community. 'Oh, no way,' says Jon Powell with the Kansas Equality Coalition. Powell says his group has been too busy putting up their own signs, urging people to vote yes to extended rights for the gay community. 'We are swamped. We are busy. We have placed over seven hundred signs in the city,' explains Powell. 'And we have had our yard signs go missing too.'"

Director Tony Scott had anti-depressant in his system but no cancer: "The LA county coroner's office also confirmed yesterday that Scott's death was suicide, though his motive remains a mystery. A number of suicide notes reportedly contained no details of why the Top Gun director chose to kill himself. The report said Scott's immediate cause of death was blunt force trauma and drowning. Non-toxic levels of the antidepressant mirtazapine and the prescription sleeping pill Lunesta were in his system."