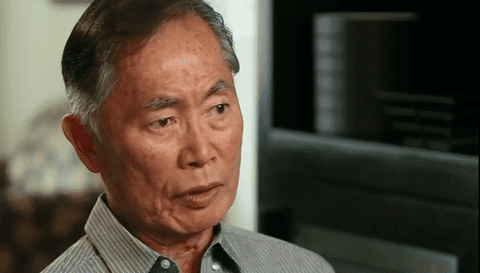 George Takei typically brings a bit of tongue-in-cheek to his progressive activism, like when he had a "fireside chat" to take down anti-gay Tennessee lawmakers or when he dressed up as a Scout during the gay pride parade, a move meant to protest the Boy Scouts of America's discriminatory policies. But in his latest venture, a campaign video urging Asian-Americans to vote for President Obama, Takei is all business.
Takei opens by recalling how his family was put internment camp during World War II simply because of their appearance, and then flashes forward to highlight the tremendous progress that has been made for Asian-Americans and Pacific Islanders since then. But more works needs to be done, he says, and it can only be done by boosting low voter registration.
"We've got to be actively involved in the electoral process," he says. "If you really appreciate the price that has been paid for that right, you should be in there participating, protecting our interests and in so doing, making our democracy a truer democracy."
It's the Star Trek actor at his most buttoned up and on-the-money. But don't worry: Takei's inimitable savoir faire still beams through.
Watch Takei's appearance AFTER THE JUMP.