Seth MacFarlane to host the Oscars…
Andres Serrano invites Catholic bigmouth Bill Donohue to see "Piss Christ" and talk.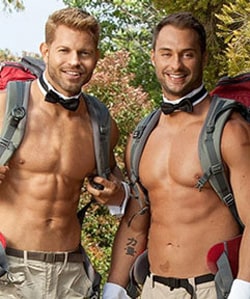 Chippendales bring their beefcake to The Amazing Race.
Ten races around the country where Mitt Romney could sink GOP candidates.
On October 9 at 6:30 pm, our legal expert Ari Ezra Waldman is participating in "How Can New Yorkers Help Win the Freedom to Marry?", a panel discussion with Nicole Bronzan, Brian Ellner, and Lynn Faria at the LGBT Center in NYC.
Anne Hathaway got married in Big Sur.
Romney preps for debate: "…Mr. Romney's team has concluded that debates are about creating moments and has equipped him with a series of zingers that he has memorized and has been practicing on aides since August."
A gay wedding in Rome: "The one-hour ceremony included communion, scripture readings and lively spiritual music by a visiting choir invited to help celebrate the first same-sex marriage known to be held in Rome, the base of the Roman Catholic Church.  The grooms held hands and exchanged rings that had been blessed by Mother Teodora Tosatti, the first woman to be ordained as a priest in Italy under the Vetero Catholics, which is an offshoot of the Catholic Church. 'Why should love that does not follow tradition be illegal?' she asked the congregation made up of same-sex and heterosexual couples. 'Your vows to each other are as important as any other's.'"
Video: Justin Bieber loses his cookies on stage.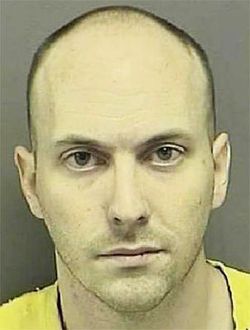 Hugh Jackman prances in the Sydney surf.
Veteran arrested in murder of Craigslist escort: "Delacey, at the time a resident of 1074 Cedar Way, unit 102, in Fruita, is accused in the slaying of 26-year-old Luis Alberto Vasquez Oliva, or 'Beto,' an undocumented Mexican national who was beaten to death inside his apartment at 540 29 Road, unit 6."
70,000 activists rally in Chile in support of LGBT rights: "The march's organizers delineated three main focuses of 2012's march: adding a preventative mechanism to Chile's recently-passed anti-discrimination law, providing representative identification for transsexuals and developing an education campaign about sexual differences in public schools."
Nude photos of Prince William being shopped? "…a technology blogger writing for the Telegraph today alleges that there are naked photos of Big Willie Wales being hawked around the newspapers and gossip mags of Europe. Willard Foxton says, 'Newspaper pictures editors tell me there are as many as 270 pictures being hawked around, which feature both the Duchess and Prince William naked – only 24 have appeared thus far. The Palace's nightmare is that the pictures are stills from a video.'"
HuffPost reporter Lila Shapiro spends some time with GOProud and Log Cabin.
Male model fix: Laurin Krausz.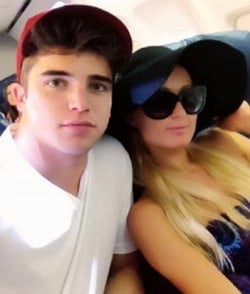 Paris Hilton makes out with woman, inspiring Vegas bar fight involving her new model boyfriend River Viiperi.
Jamaica's only drop-in center for homeless LGBT youth forced to close by anti-gay local authorities and media.
Wayne Butterfass, a 70 year old, retired, former small business owner from Cincinnati: "I don't know why any woman or gay would ever vote for Romney. All you have to do is look at the Republican platform. I've never seen such HATE this year in the Republican Party, national or state."
NOM defends child's kidnapping over a parent's 'biological connection'.
George Michael cancels Australian leg of tour: "I have today announced the cancellation of the shows in Australia which breaks my heart. By way of explanation all I can say at this time is that since last year's illness I have tried in vain to work my way through the trauma that the doctors who saved my life warned me I would experience. They recommended complete rest and the type of post traumatic counselling which is available in cases like mine but I'm afraid I believed (wrongly) that making music and getting out there to perform for the audiences that bring me such joy would be therapy enough in itself. Unfortunately I seriously underestimated how difficult this year would be and although I was right to believe that the shows would bring me great happiness and that my voice would recover completely (I truly think that some of my recent performances have been my best ever) I was wrong to think I could work my way through the major anxiety that has plagued me since I left Austria last December."