A cure for spare tires, double chins?

Activists step up pressure on lawmakers for ban on "gay propaganda" in Moscow.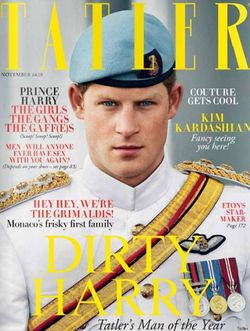 Prince Harry is Tatler's Man of the Year.

Mayor Michael Bloomberg wants taller skyscrapers over midtown Manhattan: "Mayor Michael R. Bloomberg wants to overhaul these rules so that buildings in Midtown Manhattan can soar as high as those elsewhere. New towers could eventually cast shadows over landmarks across the area, including St. Patrick's Cathedral and the Waldorf-Astoria Hotel. They could rise above the 59-story MetLife Building and even the 77-story Chrysler Building."

David Mixner has five questions for Maryland Governor Martin O'Malley.

Signorile: Time for AT&T and other companies to stop funding the Boy Scouts' gay bashing.

British Foreign Secretary and Chancellor back marriage equality: "The comments from George Osborne and William Hague came as a poll suggested most grassroot party members want the prime minister to drop the plans. Mr Osborne said the party supported "institutions of commitment" and Mr Hague said the plans were 'right'."

Michael Fassbinder joins Ryan Gosling and Christian Bale in the new Terrence Malick film.

VIDEO: Beyonce performs at Jay-Z show.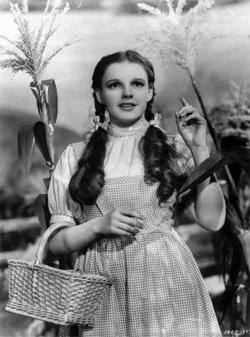 Dorothy dress up for auction: "Celebrity auctioneer Darren Julien says Judy Garland's original costume from 'The Wizard of Oz' could sell for half a million dollars when it hits the auction block next month." Video.

GOP strategist Mike Murphy: Romney withholding details of tax plan to avoid criticism. "Here is the problem. You guys won't give him any credit for closing loopholes, because like you guys, he won't name the loopholes. Why? Because you'll attack him for doing it. You attack him for not giving you a little target… and then you attack him when you get the target."

Behind the scenes of Diamond Rings' "I'm Just Me" video.

Mike Albo on online dating: "Maybe I am just trying to convince myself that it's okay to be a total ho-bag, but I think sex can be a spiritual pursuit—a less-acknowledged path to finding out who you really are, even if it has has become as convenient as Fresh Direct"

Taylor Kinney and Jesse Spencer shirtless for Chicago Fire.

Male model fix: Jeff Brand.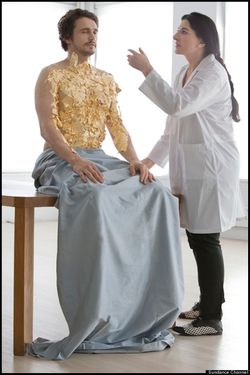 James Franco undergoes the Abramovic Technique for the Sundance Channel.

Gaga debuts goldfingers, gets booed at perfume launch in London.

Now we know which magazines Sarah Palin reads.

Man defaces Mark Rothko painting at the Tate Modern.

Alexander Kargaltsev takes nude photographs of gay Russian asylum seekers who fled to the United States (work-unfriendly).

Maryland lawmaker says casino company funded NGLTF mailer: "An executive with Penn National Gaming, a company fighting Maryland's expanded gambling plan, has taken responsibility for paying for an anti-gambling mailer sent out this summer by a gay-rights group, according to a state senator. Sen. C. Anthony Muse (D-Prince George's) said in an interview Thursday that Steven Snyder, a senior vice president with Penn, told him recently that the company had provided funds for the mailer sent out by the National Gay & Lesbian Task Force."