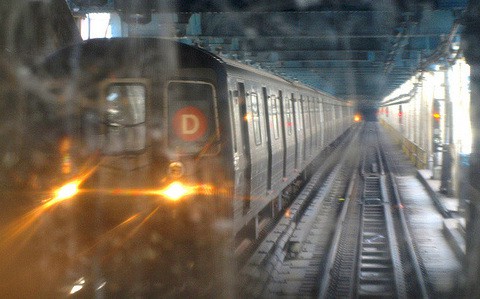 New York City readers, take note: Governor Cuomo announced this morning that the Big Apple's subway system will close at 7pm tonight in anticipation of Hurricane Sandy. Buses and other public transit aside from cabs will be shut, as well.
The hurricane is expected to make landfall on Monday, hitting either around Maryland or New York City, or maybe even further north. Either way, prepare to get soaked over the next few days.
UPDATE: There's also a mandatory evacuation for Zone A – lower Manhattan and blocks near the East and Hudson rivers – in effect.