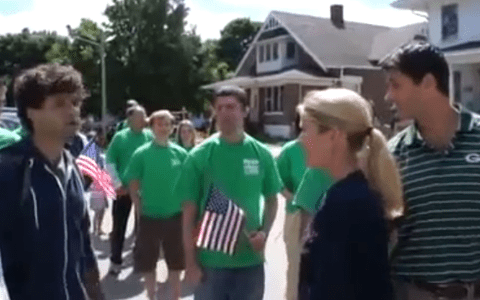 This video was first posted on YouTube last month but is just now getting some traction.
The video, from 2011, shows one of the vice presidential candidate's constituents asking the Wisconsin Republican how he plans on bringing jobs back to America. Ryan first tells the man to visit his website, then offers him candy — "No… I just need jobs," the man replied — and then Mr. Ryan and his wife try to ignore the man until their staffers can shoo him away. Their plasticine smiles are the stuff of political legends.
Watch Ryan's display some of the right's compassionate conservatism AFTER THE JUMP.