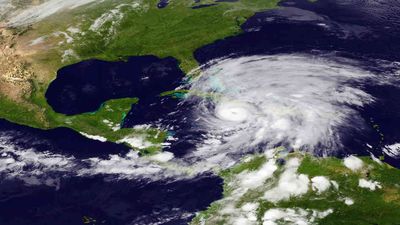 PHOTO OF THE DAY: Hurricane Sandy might be bringing a snowicane to the Eastern seaboard.  
BY SAM GREISMAN
A look back at today's top stories
ELECTION 2012
Conan's Triumph the Insult Dog made an appearance at the third presidential debate earlier this week. Watch him piss off as many Republicans as he possibly can. With just a week and a half until Election Day, early voting is happening in many places across the country. Barack Obama became the first sitting President to vote early and his wife Michelle shows Jimmy Kimmel how she is getting out the vote, both early and on the 6th. 
Girls star and creator Lena Dunham has sent Republicans gasping for air with her new campaign ad in which she talks about her "first time" with the president. Try and calm down right-wingers. Speaking of things Republicans have spoken out against, John Sununu thinks that Colin Powell's endorsement of Obama was racism. 
Openly gay actor Max von Essen has penned a brilliantly truthful open letter to any friends of his supporting Mitt Romney. 
President Obama's statement of support for same-sex marriage is being used in a pro-marriage equality ad currently playing in Maryland.
**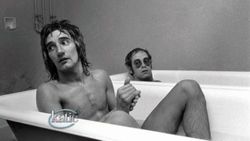 ENTERTAINMENT
Tina Fey confirms her status as just the best person ever with this rant about old "grey faced" men telling women what to do with their bodies. Rod Stewart went on Katie Couric's new talk show and talked about (and denied) that old rumor that he needed to get his stomach pumped after swallowing too much semen. Well there's a visual for you. 
If you have been trying to watch a preview for the upcoming gay kiss on Days of Our Lives then you should know that YouTube thinks it might be inappropriate. 
The gay dating app Mister tries to get the bears to the polls!