Paul Ryan stages another 'charity' stunt.

Romney campaign: "A Romney-Ryan administration will always ensure that disaster funding is there for those in need," said campaign spokeswoman Amanda Henneberg. "Period."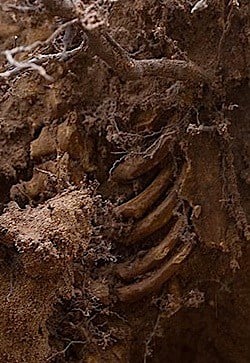 Hurricane Sandy unearths skeleton in Connecticut: "I noticed what I thought was a rock at first, I kind of poked it and a piece came off in my hand, and I noticed it was bone fragments. So I took a stick and knocked some of the dirt away and noticed it was an entire skull and body and vertebrae, ribs."

Robert Pattinson is now the face of a fragrance.

Another faked Homocon hate crime.

Joe Simpson's alleged 'boyfriend' speaks: "Over the course of two hours or so, we rolled around, kissed and gave each other oral. We'd take breathers and then start up all over again. He seemed to have an insatiable appetite for sex and never really appeared tired."

Don't Rush: Kelly Clarkson goes country with Vince Gill in new track.

Two teens charged in murder of Jawan Wright: "Jarone Carter, 16, has been charged as an adult with first-degree murder, attempted armed robbery and aggravated unlawful use of a weapon, said Andrew Conklin, a spokesman for the Cook County State's Attorney's office. A 14-year-old boy has also been charged with the murder but his name has not been released because he is being tried as a juvenile."

The Wanted suits up for Fabulous.

Keith Urban rocks a Speedo.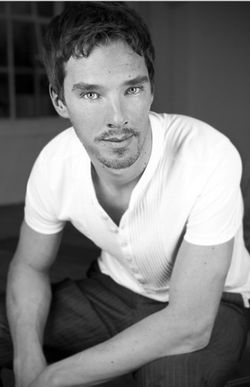 Benedict Cumberbatch to play gay closeted Beatles manager Brian Epstein.

The NYT endorses same-sex marriage in all four states with ballot measures: "The freedom to marry is a fundamental right that should not have to be won or defended at the ballot box. In fact, ballot initiatives are a bad way to write or rewrite laws of any kind. Unfortunately, that is the reality of American politics, which is why same-sex marriage measures on the Nov. 6 ballot in Maine, Washington, Maryland and Minnesota could turn out to be pivotal in the struggle for marriage equality."

Log Cabin bloggers quit over LCR's endorsement of Mitt Romney: "Leaving them is kind of like a divorce."

Uganda speaker wants vote on "kill the gays" bill: "Uganda's Speaker of Parliament Rebecca Kadaga returned home to Entebbe Airport to a hero's welcome after attending a meeting of the Inter-Parliamentary Union in Quebec, Canada. The rally at Entebbe's airport was organized by religious leaders, former Ethics and Integrity Minister James Nsaba Buturo, and  Anti-Homosexuality Bill sponsor M.P. David Bahati. She told supporters and the press that she would instruct the chair of the Legal and Parliamentary Affairs Committee "to quickly bring the report on the Anti-Homosexuality Bill" to the House floor for a vote."

Evangelicals vs Halloween.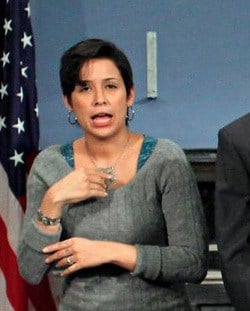 We love her: Bloomberg's sign-language interpreter Lydia Callis makes us smile. "Ms. Callis's form makes it all but impossible not to notice her. With her smartly coifed short dark hair and sharp suits, she literally throws her whole body into signing, from her head to her hands to her hips. She has inspired a tribute Tumblr page: Lydia Callis's Face for Mayor, which has compiled images of her expressions as she signs."

More than $16M raised in Minnesota same-sex marriage battle.

10-year-old with gay dads has a question for President Obama.

Iowa Rep. Steve King's (R-IA) position on disaster relief:
"'Can you imagine in the middle of a disaster to ask for appropriations
for mitigating future disasters?' King says. 'That's why I said no on
that second round of appropriations for Katrina…because they spent it on
Gucci bags and massage parlors and everything you can think of — in
addition to what was necessary.' King made his comments Tuesday night
during a debate in Mason City and Christie Vilsack, King's Democratic
opponent, immediately responded to that Gucci remark.
'Comments like
that, Congressman King, are heartless,' Vilsack said. 'You were one of
11 congresspeople who voted against flood relief in Hurricane Katrina
and you said it was the proudest vote that you ever took.'"