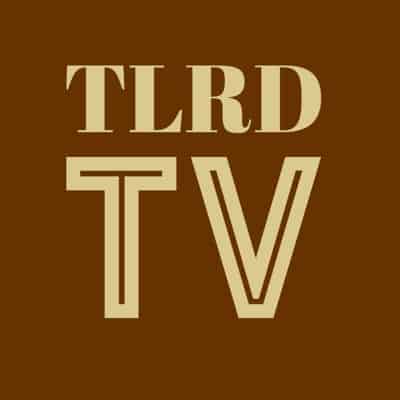 This exchange:
CROWLEY: Governor Romney, pay equity for women?
ROMNEY: Thank you. And important topic, and one which I learned a great deal about, particularly as I was serving as governor of my state, because I had the chance to pull together a cabinet and all the applicants seemed to be men.
And I — and I went to my staff, and I said, "How come all the people for these jobs are — are all men." They said, "Well, these are the people that have the qualifications." And I said, "Well, gosh, can't we — can't we find some — some women that are also qualified?"
ROMNEY: And — and so we — we took a concerted effort to go out and find women who had backgrounds that could be qualified to become members of our cabinet. I went to a number of women's groups and said, "Can you help us find folks," and they brought us whole binders full of women.
Within minutes, Governor Romney's awkward and strange phrase had its own Tumblr, its own Facebook page, and its own Twitter handle.
Now that's winning – except when it's not.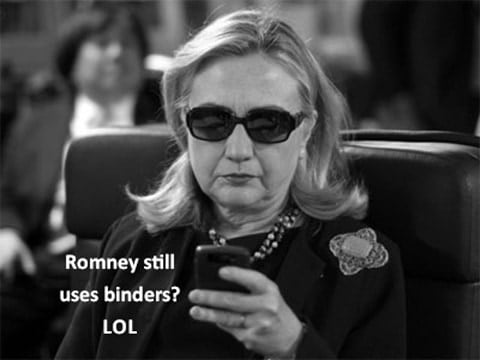 As a follow-up to this moment, David Bernstein at The Phoenix writes:
I have written about this before, in various contexts; tonight I've checked with several people directly involved in the MassGAP effort who confirm that this history as I've just presented it is correct — and that Romney's claim tonight, that he asked for such a study, is false.
I will write more about this later, but for tonight let me just make a few quick additional points. First of all, according to MassGAP and MWPC, Romney did appoint 14 women out of his first 33 senior-level appointments, which is a reasonably impressive 42 percent. However, as I have reported before, those were almost all to head departments and agencies that he didn't care about — and in some cases, that he quite specifically wanted to not really do anything. None of the senior positions Romney cared about — budget, business development, etc. — went to women.
Secondly, a UMass-Boston study found that the percentage of senior-level appointed positions held by women actually declined throughout the Romney administration, from 30.0% prior to his taking office, to 29.7% in July 2004, to 27.6% near the end of his term in November 2006. (It then began rapidly rising when Deval Patrick took office.)
Third, note that in Romney's story as he tells it, this man who had led and consulted for businesses for 25 years didn't know any qualified women, or know where to find any qualified women. So what does that say?