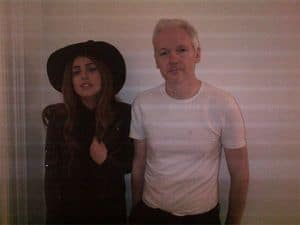 BY SAM GREISMAN
A look back at today's big stories
SPECIAL NOTE
As some of you may know, I presented my mother (Sally Field) with the
Ally for Equality award at the HRC National Dinner this past Saturday
night. If you missed the speeches, you can check them out here!
I just wanted to take a minute to thank everyone who has reached out to
my mom and me with such kind words. It really means a lot. I think it
was a great night and I was glad to help put a face on the struggle for
LGBT rights, even in my own very small way.
ELECTION 2012
The potential demise of PBS and Big Bird has become a talking point of late in the 2012 election. Mitt Romney wants to kill them both. Jon Stewart previews what would happen if the conservatives took control of Sesame Street. The Obama campaign tried to capitalize on Romney's plans by releasing an ad using Big Bird to mock the Republican nominee. Sesame Street, however entertained by the ad it might have been, asked the Obama camp to pull it as it is not a political entity.
**
ENTERTAINMENT
I filed this under "entertainment" basically because there is no category for just straight up bizarre things, but Lady Gaga and Wikileaks' Julian Assange had dinner together last night. In a similar strange category us Lindsay Lohan's new movie featuring a porn star!
Check out this video of gay singer-songwriter Matt Alber performing with cellists in a live session in San Francisco. 
**
GAY RIGHTS OFFENDERS
An intelligent, well reasoned, elegantly explained argument for voting for Romney. Or just some chick. 
A hateful Archbishop in Minneapolis recently told the mother of a gay son that she will burn in hell for not rejecting him. Just foul. Speaking of truly unpleasant people. Bay Buchanan recently spoke to a group of GOProud supporters and told them that Romney will definitely win the election. 
An LGBTQ youth group, named for a deceased deceased bullying victim, has been told there is no room for them at a Minnesota Halloween parade. So gross. Also John Boehner may be a defender of DOMA but he is campaigning for a gay Republican house candidate in Massachusetts. 
**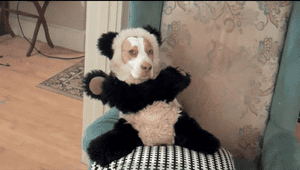 VIDEOS OF THE DAY
Check out this powerful video from the Australian Prime Minister against sexism and misogyny in a crazy moment on the floor of the Australian parliament. It's a must-watch moment for sure. 
If you have a dog that will just not behave, maybe a YouTube dog shaming video is the way to go.