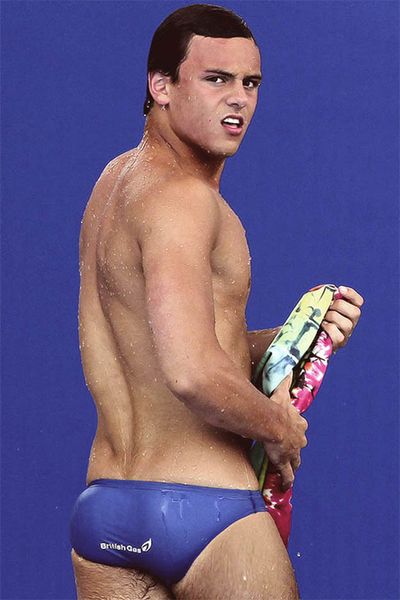 PHOTO OF THE DAY: British Gas finds the perfect place to advertise. 
BY SAM GREISMAN
A look back at today's big stories
ELECTION 2012
Barack Obama and Mitt Romney squared off in a very contentious second Presidential Debate last night. Obama was much more aggressive than he was in Denver, coming out swinging at Romney (nearly literally) right from the start. Democrats were very pleased with the 180 from Obama, especially The Daily Beast's Andrew Sullivan.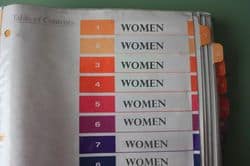 Obama was also aided by a few flubs from Gov. Romney. The first came when Romney was answering a question about equal pay for women. The internet exploded when Romney claimed that he explored binders full of women to fill his cabinet. The Obama campaign immediately jumped on the ridiculous statement by releasing an ad commenting on what is in Romney's so-called binders. Paul Ryan was also desperately trying to damage control on Romney's faux-pas. 

The second Romney error came when he thought he had caught President Obama in a lie about using the term "act of terror" the day after the attacks in Libya. Not only was he wrong but he was fact-checked on the spot by moderator Candy Crawley.  It was a successful night for Crawley, despite how much she was interrupted, and she came on The View this morning to talk about her role last night. 
** 
ENTERTAINMENT
There was some non-debate related news today. Anne Hathaway, an outspoken supporter of gay rights, has decided to donate the money from her weddings photos to marriage equality. Go Annie! Hathaway's Les Miz co-star Hugh Jackman was also in the news today, dancing gangnam style with Psy. 
Also, Mario Lopez has a craving for Chick-Fil-A. 
**
GAY ISSUES
A Gallaudet University Diversity Officer who was placed on leave after supporting Maryland's marriage equality bill is now being used by anti-gay marriage proponents in a new ad. Also GOProud's Jimmy LaSalvia sat down with Fox News and tried to drum up gay support for Romney. Good luck!
**
VIDEOS OF THE DAY
A bunch of fun videos for you to check out today. Take a look at this recent TED Talk on how 'Power Posing' can lead to success. I guess I should fix my posture huh? A German guy (wearing tiny shorts) jumps through the ice into a pool. Or tries to. 
This is hilarious, if unintentionally so. Christine O'Donnell (who is not a witch, guys!) does an anti-Obama rap song with her nephew. I'm kinda speechless.