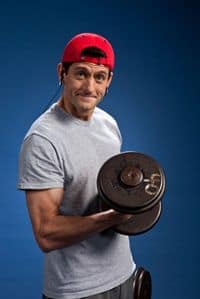 PHOTO OF THE DAY: Paul Ryan pumps for his debate tonight!
BY SAM GREISMAN
A look back at today's top stories
ELECTION 2012
Paul Ryan and Joe Biden square off tonight in the one and only Vice-Presidential debate of the election season. In anticipation the Obama camp has released a video documenting the various ways in which Ryan has bent the truth. Rachel Maddow stopped by Ellen yesterday to talk about the election and marriage equality, as well as Jersey Shore and Prince Harry. 
As we approach November it's time to start counting electoral votes. But what happens if each side ends up with 269? It could happen. 
**
WINGNUTTERY
The NFL has been a hotbed of pro-gay and anti-gay activity lately. Well now we can add Patriots linebacker Brandon Spikes to the list of players who have made public statements regarding homosexuality after this insensitive tweet. Speaking of idiotic statements, a "pro-family" extremist recently stated that Astronaut Sally Ride likely lived a shorter life because she was gay. For lack of a better response; whatever!
**
ENTERTAINMENT
If you feel like you haven't seen enough of Matt Bomer's baby blue eyes on your TV lately, don't fret! He is coming to "The New Normal" soon. Also take a listen to a bit of Kylie Minoque's new orchestral album.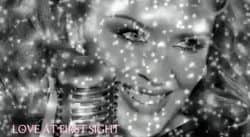 Check The Onion's spot on lampoon of the TED Talks!
**
TRUTH, HEALTH, and WEALTH

In case anyone forgot, today is National Coming Out Day. So don't be afraid to speak the truth and be brave! Speaking of public service announcements if you are HIV positive, New York has an important message for you about meningitis. 
On a happier note Ryan Andresen, the Boy Scout denied a badge because he is gay, appeared on Ellen today and she gave him a big fat check!
**
VIDEO OF THE DAY
Maybe if I looked like this with my shirt off I could solve a Rubik's Cube really fast too.