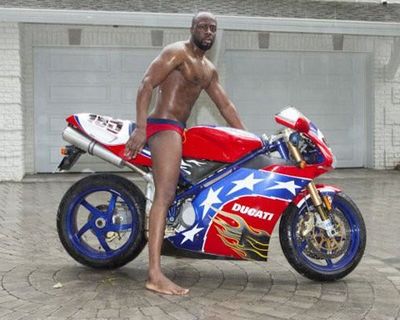 PHOTO OF THE DAY: Wyclef Jean hanging out on a Ducati in a speedo as we all do at some point during the day. 
BY SAM GREISMAN
A look back at today's top stories
ELECTION 2012
Lawrence O'Donnell, of MSNBC's The Last Word, took real exception to Tagg Romney's comments that he wanted to punch Obama during the debate. So much so that he is challenging the Romney offspring to a fight. Obama himself has been on the offense lately. He appeared on The Daily Show last night and got a rousing ovation for his support of LGBT rights. Today, the President discussed a disease known as 'Romnesia'. He also spent last night at the Al Smith Dinner in New York where he, along with Romney, poked fun at himself. 
**
GAY ISSUES
The Human Rights Campaign is featured front and center in a new ad for Lexus. Check it out here! Minnesota Viking Chris Kluwe, who has been an avid support of gay rights, will debate an empty chair tonight over same sex-marriage.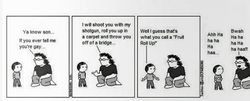 David Blankenhorn, a former star-witness for Prop 8 supporters, continues his apology tour. He is now speaking out against Minnesota's proposed anti-gay marriage amendment. Speaking of apologies, the editor of the University of Arizona's newspaper is doing just that after publishing this offensive (and unfunny) cartoon. 
**
VIDEO OF THE DAY
Proof that Tom Hanks is undeniably lovable even when he is dropping the "f-bomb" on morning television. Also proof that Zac Efron only gets better looking with age. Happy belated birthday!