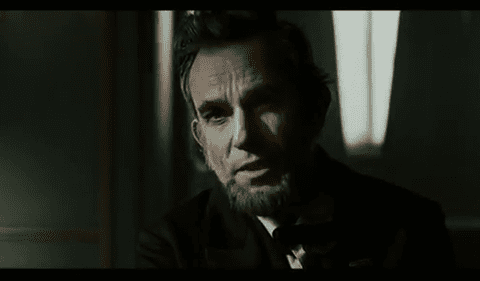 Clearly hoping to intrigue some politics and history buffs, Disney last night aired another extended trailer for its forthcoming Steven Spielberg-directed biopic Lincoln. Some, like MovieLine's Frank DiGiacomo, seem to think the studio wanted viewers to equate Lincoln and Obama.
"[The clip] not-so-subtly established Lincoln and Obama as kindred spirits," he wrote, highlighting the similarity in lines uttered by both Lincoln, played in the Tony Kushner-penned flick by Daniel Day-Lewis, and President Obama. In the clip, Lincoln declares, "I am the President of the United States of America…clothed in immense power," while Obama at the Democratic National Convention insisted, "Times have changed, and so have I. I'm no longer just a candidate. I'm the President."
Political divining aside, the trailer offers us the clearest view yet of what this movie will be all about: war-time action, backroom scheming and lots of Lincoln being anguished. Oh, and there's a scene of Sally Field as Mary Todd Lincoln griping about how Lincoln is locked into a marriage of convenience.
Could this be an allusion to rumors that Lincoln preferred the company of men? Watch the trailer AFTER THE JUMP and judge for yourself.