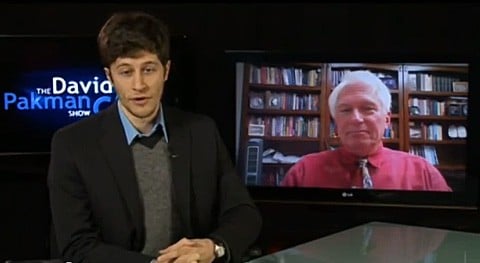 Radio host David Pakman interviews AFA spokeshater Bryan Fischer about the recent marriage equality. Fischer says they'll never give up fighting against it.
Fischer also says he disagrees with the Westboro Baptist Church, and continues to compare homosexual behavior to drug use. Fischer also believes that exorcism can be effective in treating homosexuality. And, he continues to prop up the debunked Regnerus study that says gays can't be good parents.
Watch Pakman's interview, AFTER THE JUMP…
In related news, Jeremy Hooper has posted some photos from Fischer at Fresno High School in 1969, including this smashing shot below. More here.