DOMA repeal enjoys RECORD SUPPORT at end of 112th Congress.

Arizona Governor Jan Brewer compares undocumented immigrants to drunks, children.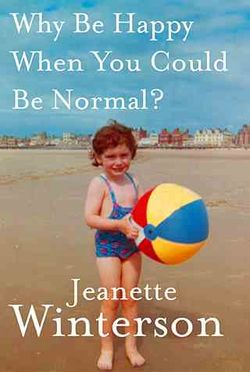 Authors select their 'Best LGBT books of 2012'.

Guess who's taking Julie Andrews' role as Maria von Trapp in Neil Meron and Craig Zadan's NBC remake of The Sound of Music?

Ryan Andresen, the gay Boy Scout denied an Eagle Scout badge, will be honored by the California Assembly: "On
Monday, Ryan will be recognized by openly gay California Assembly
Speaker John Perez, and will attend meetings with public supporters of
the campaign, including Assemblywoman Karen Skinner, State Senator
Leland Yee, and Lt. Governor Gavin Newsom."

American Horror Story's modern day Bloody Face killer has been revealed.

Bradley Manning takes the stand.

Almost 600 rhinos killed so far this year in South Africa: In just the first two weeks of 2012, poachers in South Africa had slaughtered nearly as many rhinos that had been killed in all of 2007, putting it on track to being one of the deadliest years from the endangered species in recent memory. Sadly, as 2012 enters its final month, the grim predictions have been confirmed with 588 rhinos killed as of this writing, expected to reach 600 by year's end.

Tom Welling buzzed off all that beautiful hair.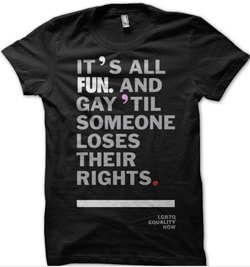 Fashion and equality advocacy from the band fun.

Gay youngest mayor in Massachusetts Alex Morse accused of flip-flopping on casinos: "This morning, Morse held a press conference to announce that … he's now supporting the development of a casino in Holyoke. That's right: Less than a year in office, and the idealistic Morse has already bowed to the pressures of politics and the lure of gambling money."

Jimmy Kimmel again points out what gullible fools people really are with a sidewalk Starbucks coffee test.

Antarctica, Greenland ice melt speeding up, say scientists:
"And while a half-inch rise in sea levels over 20 years doesn't sound
like much, many experts fear further warming will accelerate the polar
melt. The ice sheets would raise sea levels by more than 200 feet if
they completely melted over centuries — not likely, but even a tenth of
that would have catastrophic impacts on coastal areas."

Manager: Rudy Ray Moore aka 'Dolemite' was gay.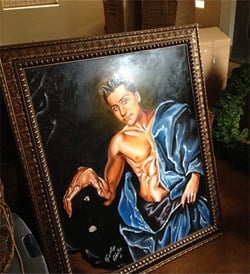 From the private collection of Lance Bass.

Family Research Council's Tony Perkins lies blatantly about supporting Uganda's 'kill the gays' bill: "Despite allegations to the contrary, FRC has never supported that policy–or any policy that imposes the death penalty on homosexuals. What we do oppose is the suggestion that gay and lesbian acts are universal human rights."

Diabetes linked to high-fructose corn syrup…

It's good to see Lee Pace again.

Gerald Bareebe and Brett House on Uganda's anti-homosexuality bill: "This bill is really a virtual combo of bread and circuses to dampen domestic Ugandan opposition to President Yoweri Museveni's increasingly autocratic rule. And it's a smokescreen to divert international attention from Uganda's craven role in the ongoing war in Congo. Both instances in which this bill has been brought forward have been timed to distract from Museveni's excesses at home and abroad."