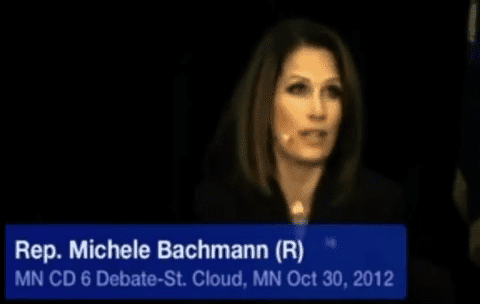 In a debate with Democratic campaign rival Jim Graves this week, Minnesota Congresswoman and virulent conservative crusader Michele Bachmann claimed for some reason that she does not engage in political speech.
"That's one thing I do not do, is political speech," she said, giving the audience a good belly laugh in the process.
Take a look at a short video of Bachmann getting unintended chuckles and The Young Turks' analysis AFTER THE JUMP.