Cleveland Browns linebacker Tank Carder got into an argument late last week with another Twitter user before caling him a "faggot" and then proceeding to unleash a series of tweets explaining himself, Outsports reports.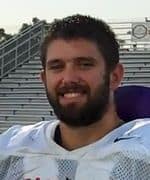 Said Carder, complaining about people angry at him for using the slur: "Yea, they all gettin butt hurt." He later added, "I don't agree with being gay or lesbian at all, but saying faggot doesn't make me a homophobe, it's just a word."
Carder then issued a non-apology "if I offended anyone in anyway."
After Carder's tweets began getting around, he spoke out again today, saying, "I want to sincerely apologize for the word I used! I did not in anyway mean to offend anyone! That tweet doesn't define me as a person!"
What action the NFL will take remains to be seen.
Outsports notes: "Major League Soccer puts the penalty at a three-game suspension for this kind of language. The NBA puts the cost at $50k."