Yesterday I posted a flurry of tweets from Cleveland Browns linebacker Tank Carder in which he used the word "faggot" in an exchange with another user and followed it up with several non-apologies and this statement: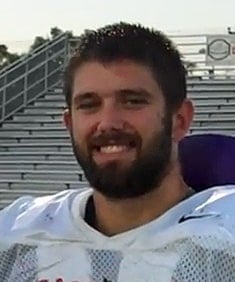 "I don't agree with being gay or lesbian at all, but saying faggot doesn't make me a homophobe, it's just a word."
Today, the Cleveland Browns issued a statement:
"These comments are certainly not reflective of the Cleveland Browns organization, nor do we condone them in any fashion. We have spoken with Tank and have made this very clear to him."
And Carder has issued yet another non-apology on Twitter:
"I was not bashing the gay community in any way…if you knew me you would know I wouldn't do that. Again I'm sorry if you were offended"
Writes Outsports of the Browns' statement: "I assume the Browns and the NFL don't believe that's the end of it. A statement from the Browns is a good start, not the end of this."
PREVIOUSLY…
Browns Linebacker Tank Carder Calls Someone a 'Faggot' on Twitter, Doesn't Agree with Being Gay, Apologizes [tlrd]