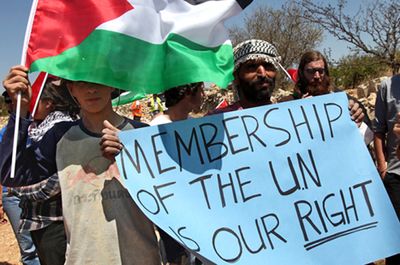 BY SAM GREISMAN
A look back at today's top stories
INTERNATIONAL NEWS
Groundbreaking news from the U.N. today where Palestine will be recognized with statehood for the first time in history. 
In Russia, conservative lawmakers are readying a bill that would supposedly prohibit the spread of "homosexualism" across the nation. Also with the "Kill the Gays" bill continuing to move forward in the Uganda Parliament, New Yorkers are planning a protest in front of the Uganda House. 
**
GAY NEWS
Tomorrow is the day that the Supreme Court Justices will convene to determine if they will decide on cases involving both DOMA and Prop 8. Ari Waldman provides us a great primer for what to expect and why. 
Last night Secretary of State Hilary Clinton stopped by a party celebrating 20 years of LGBT service in the State Department. She took some time to reflect on the strides that have been made as well as what is left to do. Also President Obama today signed a proclamation recognizing December 1st as World AIDS Day. 
Lastly, it took some time but, Dr. Oz has finally seen the light when it comes to so-called "ex-gay" reparative therapies.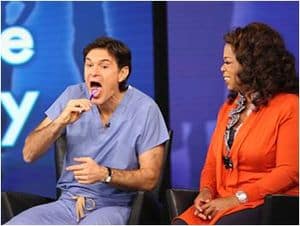 **
WINGNUTTERY
A Middle School in Michigan has suspended a teacher for playing Macklemore and Ryan Lewis' pro-equality song "Same Love" to her students. She says she was just trying to let them feel comfortable no matter who they are, a position with which the school apparently disagreed. Also the Women's Volleyball coach at Virginia Commonwealth University appears to have been fired because he is gay. 
Bryan Fischer just keeps getting crazier. Now he is trying to justify his support for the "Kill The Gays" bill by saying that gay radio host Michelangelo Signorile supports the death penalty for gay people. That's a special kind of crazy right there. 
**
VIDEO OF THE DAY
Here is a way to piss of some creationists. Show them a video explaining how human life came to be on Earth!
Nate Silver stopped by Google Headquarters to talk about his new book and how to deal with internet trolls. Also check out the band Fortress of Attitude taking a truly bizarre note and turning it into an equally bizarre song.