Elmo puppeteer Kevin Clash, who resigned from Sesame Street before the Thanksgiving holiday after being hit with a second underage sex allegation, now faces a third, the NY Daily News reports: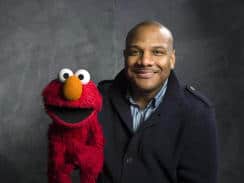 This time puppeteer Kevin Clash is facing a lawsuit accusing him of sexual activity with a 16-year-old in 2000. The accuser, now 29, will be filing a lawsuit in Manhattan Federal Court Tuesday, says the man's attorney Jeff Herman.
He said the lawsuit is being filed as a "John Doe" because the accuser does not want to use his name. Herman said his client started writing a book in 2009 describing his experience with Clash.
The lawyer said he will have pages from that book at a press conference Tuesday to announce the lawsuit. Herman said the accuser is from the South and was in high school when he came to New York 13 years ago for modeling work.
Clash's accuser says they met on a gay chat line.