Former GOP officials and current GOP consultants admit to the Palm Beach Post that the party's main goal in pushing new early voting laws was to suppress voting by minorities and Democrats: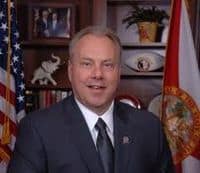 Republican leaders said in proposing the law that it was meant to save money and fight voter fraud. But a former GOP chairman and former Gov. Charlie Crist, both of whom have been ousted from the party, now say that fraud concerns were advanced only as subterfuge for the law's main purpose: GOP victory.
Former Republican Party of Florida Chairman Jim Greer says he attended various meetings, beginning in 2009, at which party staffers and consultants pushed for reductions in early voting days and hours.
"The Republican Party, the strategists, the consultants, they firmly believe that early voting is bad for Republican Party candidates," Greer told The Post. "It's done for one reason and one reason only. … 'We've got to cut down on early voting because early voting is not good for us,' " Greer said he was told by those staffers and consultants.