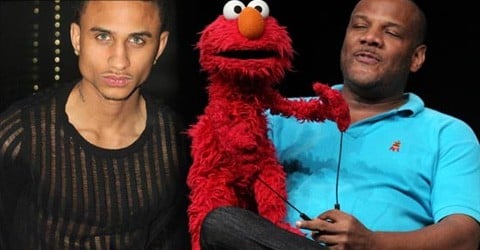 Sheldon Stephens, the man who accused Kevin Clash, the voice of Sesame Street's Elmo of inappropriate sexual contact when he was 16 and last week made a settlement deal in the case, now says he wasn't lying and wants to undo the settlement, TMZ reports:
We've learned Stephens has met with lawyers in Los Angeles and told them he was pressured into recanting his allegation and insists he's telling the truth when he says he had sex with Clash when he was 16.
Stephens — who is now 23 — is telling lawyers he will gladly forfeit the $125,000  to restore his name.  Stephens is saying he was literally crying during the final negotiations and repeatedly said he didn't want to sign.
Clash's lawyer told us Friday he would have no comment on the settlement story.
Last week The Smoking Gun identified Stephens as "a struggling 24-year-old model/actor who was once arrested for the knifepoint robbery of $250,000 in jewelry from a music manager for whom he interned."