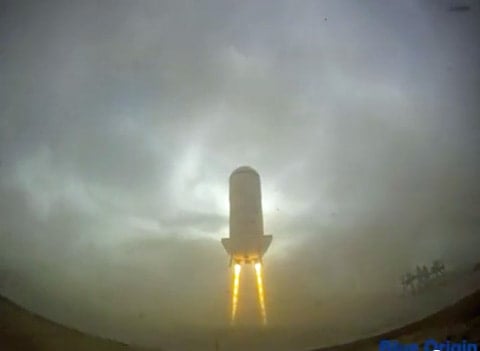 Check out the 50ft. prototype New Shepard rocket Amazon founder and marriage equality advocate Jeff Bezos' company Blue Origin launched successfully using Vertical Take-off and Vertical Landing (VTVL) technology, a test the company calls  a long-term effort, which we're pursuing incrementally, step by step."
That's some Jetsons kind of stuff.
Watch, AFTER THE JUMP…
(via reddit)
And this isn't easy stuff. Here's Space Xs's attempt at it. And you may remember NASA's, which exploded.