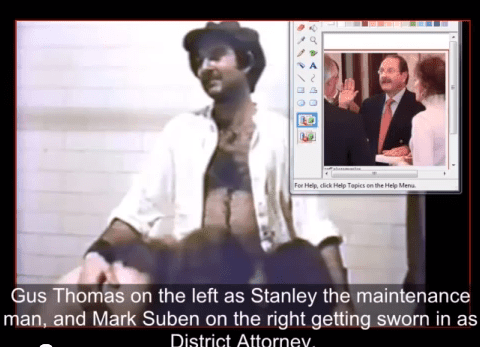 Just a few weeks ago, prior to his reelection, Mark Suben, district attorney of Cortland County in New York, denied rumors that he appeared in 70s-era porn. Yesterday, he changed that story, admitting that, yes, as a struggling actor he had a few turns in skin flicks.
"Recently materials have been circulated alleging that I was involved in the adult film industry about 40 years ago in New York. Those allegations are true," Suben, first elected Cortland County DA in 2008, said during a press conference yesterday. "I was an actor in adult films for a short period in the early 70s. I was also an actor in other venues including off Broadway, soap operas and commercial advertisements."
He went on:
A few weeks ago, when asked, I denied this to members of the press. I regret that and I apologize for it. I was shocked and embarrassed to be confronted with this so many years later. I was embarrassed for my family and friends who have stood by me. I also denied my actions to my family, my friends and my staff.
Suben described his work in those films, including one called The Lecher, and his subsequent lies as "bad judgement."
AFTER THE JUMP, the YouTube video made by an anonymous tipster who exposed Suben's celluloid past.