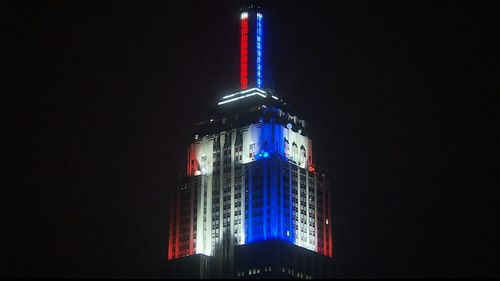 The lighting on the Empire State Building will convey who's ahead in electoral votes tonight, and then ultimately turn solid for the winner, CNN reports.
As CNN projects winners in each state, the iconic beacon of Gotham will be exclusively displaying the race to 270 electoral votes with a vertical LED illuminated "meter" on its spire—blue for President Obama, and red for former Governor Romney.
And when CNN projects a winner in the presidential election, the full spire and upper floors change colors to either red or blue.