Carl DeMaio concedes in San Diego mayoral race.

Raul Ruiz defeats Mary Bono Mack in the race for the 36th Congressional District.

Tester retains seat: "Montana Sen. John Tester successfully fought off a challenge from six-term Republican Rep. Denny Rehberg in a hotly contested race marked by heavy outside spending on negative advertising, CNN projects Wednesday."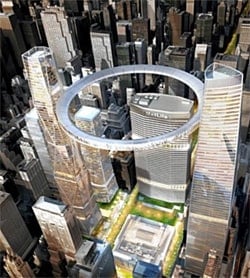 Massive donut-shaped walkway proposed for airspace high over NYC's Grand Central Station.

Donald Trump is pissed that Obama won, and pissed that Brian Williams said he "has driven past the last exit to relevance".

Think Progress looks ahead to seven states that could be next in the battle for LGBT equality: Colorado, Minnesota, Rhode Island, Illinois, Delaware, Ohio, and New Jersey.

Puerto Rico votes to pursue statehood.

Signorile: "Gay mega history in the making…" – "The very ads pushed by  the enemies of gay rights, like the mastermind behind the antigay ballot measures, Frank Schubert, which claim you can support gay equality but be against gay marriage, no longer hold water. From now on, you're no friend to gays if you don't support full equality, and you're a bigot if you try to defend that position, as Mitt Romney did."

Two new TV spots released for Les Miserables.

A shirtless David Gandy relaxes poolside.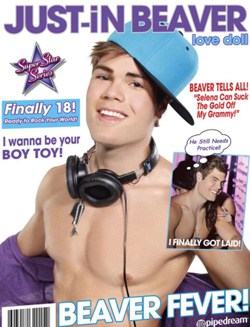 Justin Bieber is not happy about the new Just-in Beaver sex doll.

Victory Fund celebrates huge night for LGBT candidates: "This wasn't incremental progress.  This was a breathtaking leap forward," said Chuck Wolfe, president and CEO of the Gay & Lesbian Victory Fund.  "Tammy Baldwin's victory in the face of tens of millions of dollars in super PAC spending against her is a testament to the enormous power of people who believe in and fight for progress, fairness and equality. LGBT candidates and their allies this year showed we are willing to engage fully in the political process to win the freedom we deserve."

Victoria Jackson responds to yesterday's election results: "America died."

Brendon Ayanbadejo on the marriage equality wins: "I'm so stoked. It's like I woke up and it's Christmas."

VIDEO: Anne Hathaway's Saturday Night Live promos.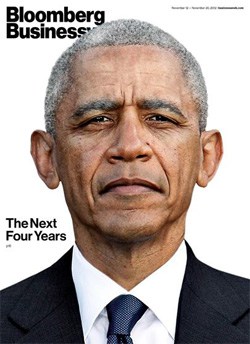 Bloomberg Business ages Obama.

The National Weather Service rips the Weather Channel for naming the Nor'Easter 'Winter Storm Athena'. "In a blunt response, the organization released a statement saying they "do not use name winter storms" and asked others to refrain from using it."

Marc Jacobs President Robert Duffy getting a divorce: "I'm getting a divorce," Duffy snaps. Profuse, mortified apologies are met with a more forgiving response: "You're the first journalist I've told. You can tell everyone I'm very happy. My daughter and I — we're doing good."

Vikings punter Chris Kluwe responds to Minnesota, marriage equality wins:
"Together, we made a statement that America is tired of division.
America is tired of discrimination, of exclusion, and of unthinking
oppression—the belief that people have to live their lives according to
someone else's views rather than their own free will. Together, we made
sure that the world our children will grow up in is one step closer to
tolerance, love, and equality; a world where our children can make their
own choices instead of being shackled to dusty hate from the past."