Naked AIDS activists storm John Boehner's office (work-unfriendly) Three arrests.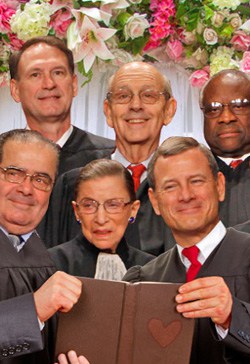 The Supreme Court's most likely moves on marriage rights: "The court, after several false alarms, now appears to have settled on deciding this Friday which of the cases it will hear. Along with the DOMA and Proposition 8 cases, the court also will be considering a request brought by Arizona Gov. Jan Brewer, who is asking the court to overturn a court order halting enforcement of a state law that ended same-sex couples' domestic partner health insurance benefits while making no changes to opposite-sex couples' health insurance benefits."

How many people watched Liz & Dick?

Gay Hurricane Sandy victims struggle to recover.

Roach-eating contest winner asphyxiated on bug parts.

Carnival Cruises bans drag on drag cruise: "Arrangements have been made for drag performances in the main theater featuring stars from LOGO TV. These functions will be private and only the performers are permitted to dress in drag while in the theater. Guests are not allowed to dress in drag for the performances or in public areas at any time during the cruise." Then backtracks…

Joseph Gordon-Levitt to take on the role of Batman?

VIDEO: Sandy's storm surge batters Union Beach, New Jersey.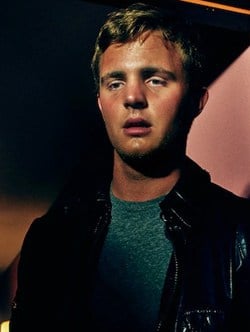 A first look at James Duke Mason's Kickstarter-funded noir thriller Disappear Here.

Man discovers his wife is trans after 19 years of marriage, assaults her: "I pushed her against the wall and said: Now I know the truth. Are you a man? She then announced that she was born as a boy and that she had been operated on. She was now a woman, and so she did not need to tell me about her past as a man. My world collapsed. That evening came to blows. The police came."

Rachel Maddow makes it into Doonesbury.

Brad Pitt will soon marry, he says.

NY state Senator Ruben Diaz encourages anti-gay pastor Erick Salgado to run in NYC mayoral race: "Diaz, who opposes same-sex marriage, abortion and supports prayer in public schools, said religious and Hispanic voters do not see a valid option among the current crop of mayoral candidates from either party."

Henry Cavill looking super-suave in Details.

Some on-set images from Hunger Games: Catching Fire.

David France's How to Survive a Plague wins 'Best Documentary' at Gotham Independent Film Awards.

Rick Santorum is open to another presidential run in 2016:  "I think there's a fight right now as to what the soul of the Republican party's going to be and the conservative movement, and we have something to say about that. I think from our battle, we're not going to leave the field."

$1000 for "lunch" with Jeff Stryker.
Secrets of a gay Mormon felon.

Obama's gay rights to-do list: "If he truly wants to be remembered as the gay-rights President, he will have to do more than be a sometimes reluctant champion. Perhaps he will learn the lesson of his own reëlection—that equality is good politics. All this may be ambitious. But it was by employing a strategy that often involved confronting its allies while engaging its opponents that the gay-rights movement achieved unprecedented results over the past four years."