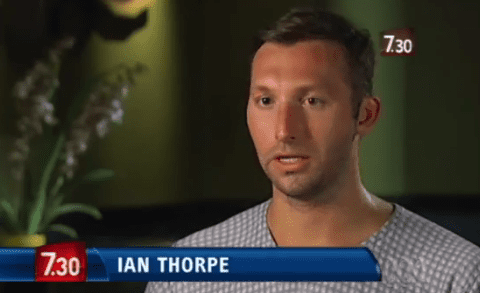 With his new autobiography This Is Me hitting the shelves, Australian Olympic swimmer Ian Thorpe is again having to address those persistent rumors that he's gay, as he does in an interview with Australia's ABC News AFTER THE JUMP.
In the video, starting around the 5:10 mark, Thorpe says he's less offended by the rumors and more hurt that people are questioning his integrity and refuse to take his word that he's straight. As for why his sexuality has consistently been a topic of conversation, Thorpe says he believes it's because he doesn't fit the stereotypical athlete mold.
Watch the discussion AFTER THE JUMP.