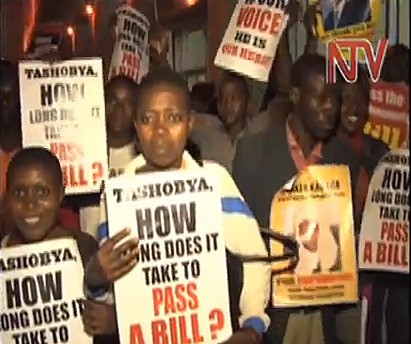 Uganda's anti-homosexuality bill may see passage before the end of the year, the AP reports: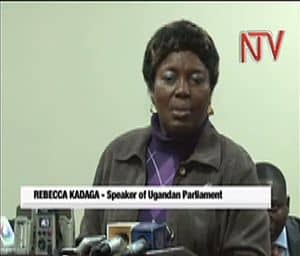 Speaker Rebecca Kadaga told The Associated Press that the bill, which originally mandated death for some gay acts, will become law this year.
Ugandans "are demanding it," she said, reiterating a promise she made before a meeting on Friday of anti-gay activists who spoke of "the serious threat" posed by homosexuals to Uganda's children. Some Christian clerics at the meeting in the Ugandan capital, Kampala, asked the speaker to pass the law as "a Christmas gift."
"Speaker, we cannot sit back while such (a) destructive phenomenon is taking place in our nation," the activists said in a petition. "We therefore, as responsible citizens, feel duty-bound to bring this matter to your attention as the leader of Parliament … so that lawmakers can do something to quickly address the deteriorating situation in our nation."
Kadaga was greeted with a "hero's welcome" at Entebbe airport last week for affirming Uganda's position against homosexuality at the Inter-Parliamentary Union in Canada.
Watch an NTV report on Kadaga and the renewed interest in the bill, AFTER THE JUMP…