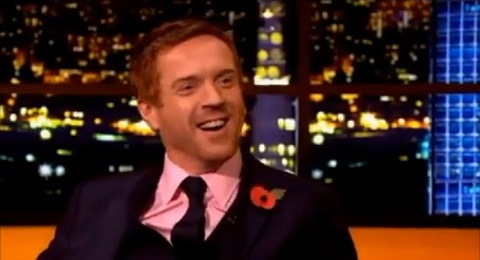 President Obama is a fan of the Showtime series Homeland and wanted a box set. Actor Damian Lewis says that he was asked to sign it by the Teamsters Union who was giving it to Obama as a gift, and told UK TV host Jonathan Ross over the weekend about what he wrote.
"Claire Danes had written something lovely and sweet, saying I've been a fan of yours long before you were a fan of ours. I thought that's pretty stylish. I thought, I'll think of something great. Something classy. And I went: 'From one Muslim to another'  — in an indelible Sharpie. I couldn't take it back. I was then writing emails for the whole of the next week going: 'I do hope he understands irony.'"
Watch, AFTER THE JUMP…
For those who don't watch the show, Lewis plays a former POW Marine returned stateside who is a suspected terrorist and secretly practicing Muslim.