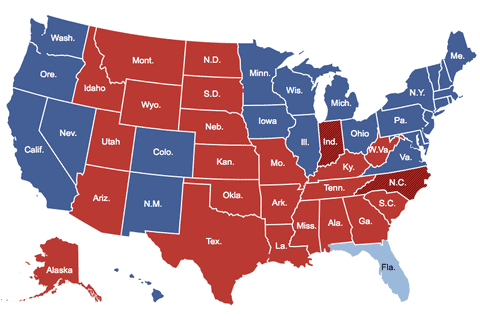 Mitt Romney's presidential campaign finally conceded Florida to President Obama today, but they're not exactly being the most gracious losers.
"The numbers in Florida show this was winnable," Romney Florida adviser Brett Doster told the Miami Herald.
"We thought
based on our polling and range of organization that we had done what we
needed to win. Obviously, we didn't, and for that I and every other
operative in Florida has a sick feeling that we left something on the
table. I can assure you this won't happen again."
Not for Romney, at least.