Apple gives $2.5 million to Hurricane Sandy relief fund.

When can gay couples get married in Maine, Maryland, and Washington?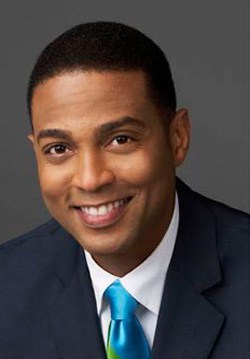 Don Lemon and Jonah Hill have brief encounter, Twitter dust-up.

Romney 'shellshocked' by loss: "Romney was stoic as he talked to the president, an aide said, but his wife Ann cried. Running mate Paul Ryan seemed genuinely shocked, the adviser said. Ryan's wife Janna also was shaken and cried softly."

Usher infuriates voters after he is ushered to the front of the voting line.

SF Archbishop Salvatore Cordileone releases statement against same-sex marriage victories.

Gay domestic violence homicide in Bed-Stuy: "AVP has learned that Devineil Brown, 25, confessed to killing his ex-boyfriend, Shaun Woolford, 31, on Wednesday, November 7 in the apartment the apartment they shared in Bedford-Stuyvesant, Brooklyn.  The Daily News reports that Brown originally claimed that he had arrived home and found Woolford dead, but eventually confessed to his killing to detectives at the 81st precinct in Brooklyn."

There's a new Les Miserable trailer out!

How global warming made Hurricane Sandy worse…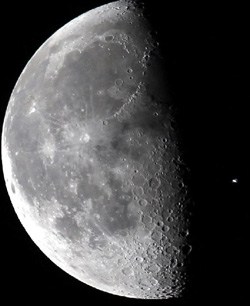 NASA said to plan manned outpost on the Moon.

Mark Kelly says Gabby Giffords "locked eyes" with Jared Loughner during sentencing: "Inside the courtroom, it was pretty comfortable until the moment that he walked in and then it was pretty intense to be sitting just probably about 30 feet from where Jared Loughner was," Kelly said Friday on NBC's "The Today Show." "Gabby was sitting up in her chair and sitting up straight, spent a lot of time looking at him. It was the first time she really had ever seen him."

Adam Lambert to host VH1 Divas: "I'm so thrilled to be hosting VH1 Divas this year," Adam said in a statement. "I have a feeling it's going to be the most fabulous concert of the year! And LIVE!! Get ready for some amazing performances, killer fashion and fierce divas!"

FOX News' Mike Gallagher: "We're going to beat up on Obama for the next four years."

Karl Rove got a 1% return on his investment of $300 million in the election.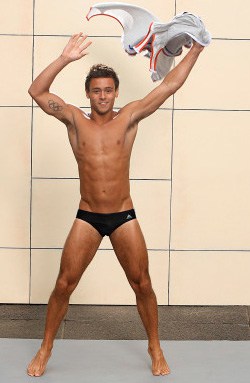 Tom Daley's signature move is the "ghetto slut drop".

The Andy Warhol NARS make-up collection arrives: "Tribute is paid with the Debby Harry Eye & Cheek Palette—a set of daring and demure black, white, and purple shades; the Beautiful Darling Gift Set, named after the drag queen actress Candy Darling and featuring white-shimmer and mint-green eye shadows along with hot-pink lip gloss and nail polish; and the Edie Gift Set, an homage to 60s "It girl" Edie Sedgwick, complete with nude-pink lipstick, sheer peach blush and eye shadow, and the perfect inky-black eyeliner, of course."

VIDEO: A teacup pig and a great dane are BFFs.

Alex Ross on the gay rights transformation of America: "Today, gay people of a certain age may feel as though they had stepped out of a lavender time machine. That's the sensation that hit me when I watched the young man in Tempe shout down a homophobe in the name of the President-elect. Gay marriage is legal in six states and in Washington, D.C. Gays can serve in the military without hiding their sexuality. We've seen openly gay judges, congresspeople, mayors (including a four-term mayor of Tempe), movie stars, and talk-show hosts. Gay film and TV characters are almost annoyingly ubiquitous. The Supreme Court, which finally annulled sodomy laws in 2003, is set to begin examining the marriage issue. And the 2012 campaign has shown that Republicans no longer see the gays as a reliable wedge issue: although Mitt Romney opposes same-sex marriage, he has barely mentioned it this fall. If thirty-two people were to die today in a mass murder at a gay bar, both Obama and Romney would presumably express sympathy for the victims—more than any official in New Orleans did when, back in 1973, an arsonist set fire to the Upstairs Lounge."