U.S. Military reverses course on HIV-positive people serving overseas.

Mitt and Ann Romney went to see a screening of Twilight over the weekend.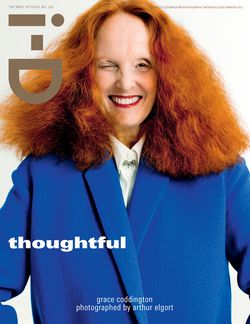 Grace Coddington by Arthur Elgort for i-D. Talks "media training" with the NYT.

Drag Race's Raven wants her look back from Christina Aguilera.

Teen boys taking health risks to attain perfect bodies: "Pediatricians are starting to sound alarm bells about boys who take unhealthy measures to try to achieve Charles Atlas bodies that only genetics can truly confer. Whether it is long hours in the gym, allowances blown on expensive supplements or even risky experiments with illegal steroids, the price American boys are willing to pay for the perfect body appears to be on the rise."

Suspect arrested in murder of South Beach trans woman: "Nine months ago, Rosita Hidalgo, a transgender Cuban woman living in South Beach, was found murdered in her apartment, the victim of 23 stab wounds."

Bruno Mars' "Moonshine" sounds a bit like early Seal.

Male model fix: Brian Shimansky.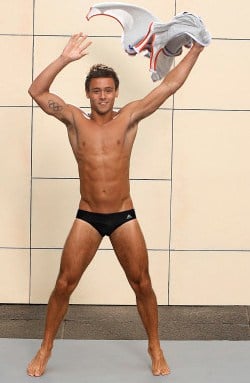 VIDEO: Tom Daley demonstrates his trademark 'ghetto slut drop' move.

Treatment reverses paralysis in dogs: "One previously crippled dachshund, Jasper, was described by its owner 'whizzing around the house' after undergoing the treatment. Earlier tests on paralysed rats showed they were able to move their hind legs just six weeks after being injected with these cells – known as olfactory ensheathing cells (OEC)."

Matthew Rettenmund interview the Amazing Race Chippendale's team.

Royal Oak, Michigan to try for LGBT non-discrimination ordinance tonight: "Royal Oak City Commissioner Jim Rasor said residents of his city have shifted their attitudes toward gay people since 2001, when city voters trounced — by a 2-1 margin — a proposal for a human rights ordinance that would've banned discrimination on the basis of sexual orientation."

Public nudity ban eyed in SF: "City lawmakers are scheduled to vote Tuesday on an ordinance that would prohibit nudity in most public places, a blanket ban that represents an escalation of a two-year tiff between a devoted group of men who strut their stuff through the city's famously gay Castro District and the supervisor who represents the area."

Charlize Theron buzzes her hair off for Mad Max.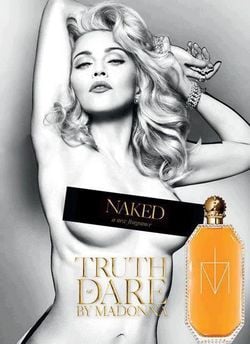 Madonna's about to unleash a new smell on the world.

14 foods you should never eat.

Video crew captures oil rig explosion in the Gulf.

An incident last Friday demonstrated why orchestra seats are not always the best:
"Because last night a theatergoer vomited over the balcony and into the
orchestra section during a performance of the new Paul Rudd play Grace.
Still, the show must go on!"

PETA: Up to 27 animals died working on The Hobbit.

Dear Secessionists, don't let the door hit you on the way out: "A lot of historians have argued that we would have been a whole lot better off going our separate ways in 1861. Sure, Abe Lincoln was a Republican then, but today he'd be as blue as the ocean. He tried. He thought we could transcend our differences and learn to live with one another. Even the Lincolns of the world make mistakes. It's time to move on. We wish you well, and let us know how it's working out."