Egyptians are protesting across the country after President Mohamed Morsi
elevated himself to the top of the governmental chain in a
"constitutional coup" to take care of "weevils" he claims are corrupting
the nation. Opponent and Nobel Peace Prize winner Mohamed ElBaradei said "Morsi today usurped all state powers and appointed himself Egypt's new pharaoh. A major blow to the revolution that could have dire consequences."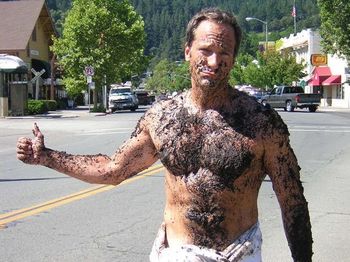 Discovery pulled the plug on Dirty Jobs, leaving dreamy host Mike Rowe in a lurch.

British radio host Rubina Nasir has been fined
for saying gay people are "evil" and deserve to be beaten. "What should
be done if they do [practice homosexuality]? If there are
two such persons among you, that do this evil, the shameful act, what do
you have to do? Torture them; punish them; beat them and give them
mental torture," she said, citing the Quran as her source.

Argentine
politician Gabriela Cerruti is being called a "drug pusher" after
posting a picture of a pot plant on her Twitter as a means of starting a
conversation about decriminalizing marijuana. The pot plant was a gift from gay activist Alex Freyrem.

Bad lesson: "On Monday, 62 per cent of Alberta school boards voted against adopting a sexual minorities policy at the Alberta School Boards Association conference. Both the Calgary Catholic School District and the Calgary Board of Education voted against, and they were joined by 37 other school boards."

After a tumultuous few weeks (to say the least), Chevy Chase is leaving NBC's Community.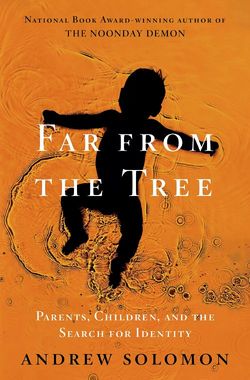 Gay author Andrew Solomon discussed his new book, Far from the Tree,
a rumination on the varied effects of biological differences of all
kind, including homosexuality and deafness, with NPR: "I had felt very
lonely, in some ways, in dealing with being gay, and then
all of a sudden I discovered that I had something in common with all of
these other people. And I felt all of them seemed to be lonely in their
particular identities, and I thought, I wonder whether I can possibly
describe what it was like to have to go through my experience and what
our experiences have in common.

Now that they were finally able to return to Sandy-ravaged Fire Island, residents vow to rebuild.

California Gov. Jerry Brown made history by appointing Jim Hume as the state's first openly gay appellate justice.

Another burning, itching question for the GOP: "Are Republican immigration reform opponents losing clout?"

The Republican Party's conservatism is too single-minded for many Latino voters.

John Waters say save The Roxie.

"The Beautiful Ones."

Want to be punched in the face for 25% off? Go to any number of Walmart locations, where riots, would-be shootings and other bedlam have been happening since Black Friday began this morning.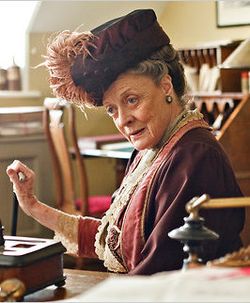 The Dowager Countess will spit wit for at least one more season: Downton Abbey has been renewed for a fourth go-round.

The Obama campaign's couture collaboration with fashion big-wigs paid off: "While President Barack Obama's re-election campaign took heat for launching a high-fashion clothing line as a fundraising tool earlier this year, it turns out the move may not have been such a far-fetched idea. The Obama team's campaign manager, Jim Messina, recently said the line ultimately brought in 'just north of $40 million' –a notable chunk of the more than $644 million raised by the campaign."

Remember when Paris Hilton met Dame Judi Dench? 2006 was a wild, wild year.