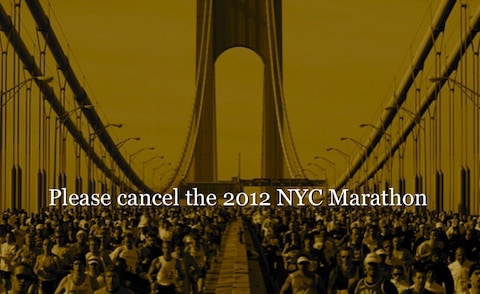 The NYC Marathon will not take place this Sunday.
Mayor Bloomberg's office reports: "We have decided to cancel the NYC marathon. The New York Road Runners will have additional information in days ahead for participants."
Said Bloomberg in a statement: "We would not want a cloud to hang over the race or its participants, and so we have decided to cancel it. We cannot allow a controversy over an athletic event — even one as meaningful as this — to distract attention away from all the critically important work that is being done to recover from the storm and get our city back on track."