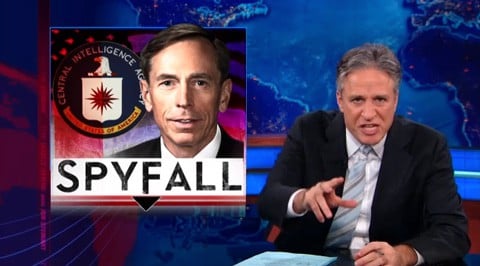 Jon Stewart looks back at an interview he conducted with Paula Broadwell and realizes he has no journalistic insight for innuendo.
Of Petraeus, he adds:
"There comes a time in everybody's life when you're faced with a choice. Whether you would like to have sex — at your desk at work — or remain employed. It can go either way."
Watch Stewart on why the story is more like Melrose Place than Homeland, AFTER THE JUMP…