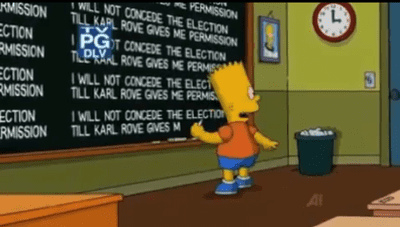 PHOTO OF THE DAY: The Simpsons weigh in on the Karl Rove meltdown. 
BY SAM GREISMAN
A look back today's top stories
GAY ISSUES
Tired of the same-old gay magazines? Well then a start up magazine from Australia might be the publication for you. Although I can't say I won't miss those "idolized midsections of seemingly flawless men."
A group of stories involving homophobia and anti-gay sentiment today. First UPS is taking a stand against the bigoted practices of the Boy Scouts. That's what "Brown can do for you." On the negative side, a homophobic pastor in California wants his rainbow back! Also despite the evidence in front of him one anti-gay activist can't see the writing on the wall. And Uganda is still a really awful place to be gay. 
Very sad news out of New York City where activist and author Brandon Lacy Campos has been found dead. RIP. 
**
ELECTION 2012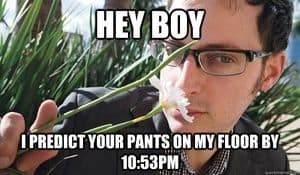 Conservative Grover Norquist appeared on CBS This Morning to talk about the potential "fiscal cliff" and also to very eloquently discuss the outcome of the election. 
Outside of Obama the clear winner of the election was Nate Silver, whseo prognosticating was vindicated when the actual results came in. A big intellect is so sexy. There is very little that can be said about this man's idiotic Romney/Ryan tattoo except that…actually I'm pretty speechless. 
**
VIDEOS OF THE DAY
That sound you hear is gay Twilight fans squealing over Robert Pattinson's suggestion that Edward should turn gay if the franchise sontinues. Also check out the clip for Kelly Clarkson's "Catch My Breath".