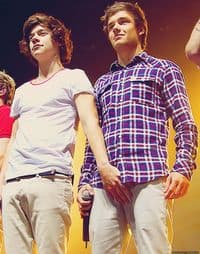 BY SAM GREISMAN
A look back at today's top stories
WINGNUTTERY
Mitt Romney made his first remarks about his loss in the election last week. In an interview with the New York Times, Romney blames his defeat on Obama's "gifts' to the young folks . At least Romney still has this guy. Pat Robertson has offer his two cents on the Petraeus scandal; he thinks it's totally fine because Petraeus was just doing what men do. And Donald Trump still doesn't believe that everyone thinks he is a big fat joke. And a former Navy Chaplain says that the recent marriage equality wins are the sign of the end of times.
A school in Canada denied a transgender student access to the bathroom. Also a lesbian woman in Nebraska who very obviously faked a hate crime against her refuses to admit that it didn't happen. 
**
SLURS AND SOLDIERS

Andy Cohen called One Direction "a bunch of twinks" because, well they are. And for some reason he was forced to apologize because it's a slur? If it is then my entire dating life is based on a slur. 
Jon Stewart has come up with the clear solution to the David Petraeus situation. Get rid of the heterosexuals in the military!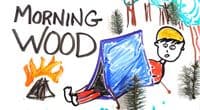 **
VIDEOS OF THE DAY
Finally! The biological reason for morning wood!
Two trailers to check out today. First James Franco is a young Wizard of Oz. And then a preview of Any Day Now, a film about a gay couple fighting for the right to keep their child.