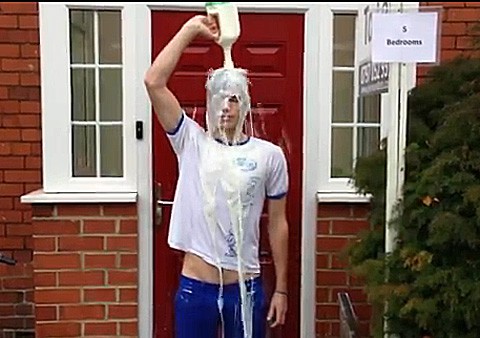 A wasteful new internet trend has followed 'planking', 'Batmanning', and 'owling' in the UK, the Guardian reports:
Among the creme de la creme of British youth, an udderly bizarre trend has emerged: milking. Undergraduates stand in public spaces, open a four-pint bottle of milk and pour its contents over their fully clothed bodies.

The trend started in Newcastle, where students have been filmed milking themselves in stations, shopping centres, hotels and roundabouts, and there are reports of the craze in Edinburgh, Oxford, Nottingham and Cirencester. Whey to go, students!
Watch, AFTER THE JUMP…